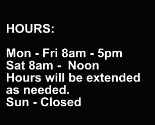 Dr Kaza and the staff of Kaza Medical Group strive to provide their patients and their families the best quality care with dedication and commitment as well as a pleasant medical experience.





The team of passionate caring staff goes the extra mile to care for their most precious little patients. They like to develop long standing, close personal relationships with patient and family. Sick patients are seen the same day, with extended evening hours as needed.





Because we truly understand how frustrating a long wait to be seen is for sick and well patients alike, you have the opportunity to share your medical history with us before even coming into the office. Click the link HERE to begin that process.